Department of BBA Extension Activity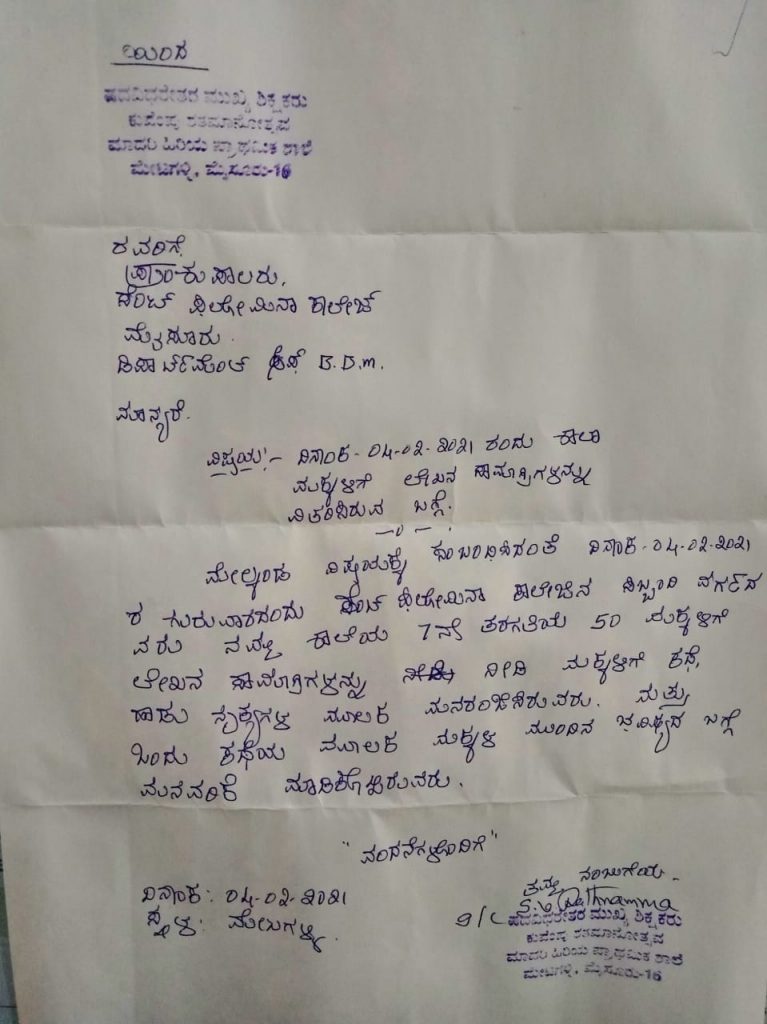 The department of Business Administration, St. Philomena's College(Autonomous), Mysore, undertook an extension activity on 4th Feb 2021, at Government Higher Primary School, Metagalli, Mysore.
The objective of this extension activity was to create an awareness on Corona Virus among school children and to motivate students about their career and life.
The department provided masks, stationery items like long note books, pencils, erasers and biscuits to 50 students of standard 7.
The first-year students of BBA motivated the school children by telling motivational stories and conducted games for them, the second and the final year students also came up with success stories. There was an effective interaction between BBA students and the school children.
The staff and students of BBA department were welcomed by Mrs Rathanamma, the Head Mistress and her staff,  who co-operated and coordinated in all our activities.
The students studying in this school are very poor and live below the poverty line, hence all the students were very happy to receive stationery and other items. The department felt that this extension activity was very successful.