Entrepreneurship – Risk & Reward
Posted by

Categories

Events

Date

June 9, 2022
Programme – A Special Lecture
Topic – Entrepreneurship – Risk & Reward Date: June 08, 2022 (Wednesday)
Venue: Auditorium
Resource Person – Mrs. Rachana Mahesh
Organised by – Department of Commerce
Department of Commerce St. Philomena's College (Autonomous) Mysore has organized a special lecture on the topic "Entrepreneurship – Risk and Reward" for the IV and VI semester Students on June 8, 2022 at 11.30am in the College auditorium.
Mrs. Rachana Mahesh, who is an alumni of the College and presently a renowned entrepreneur in mysore who is a leading the enterprise called tally edukare ITES in Mysore, delivered thoughts, ideas and her experience as women entrepreneur.
Mrs. Rachana, suggested students to take up the entrepreneurship as profession because it is always better to be an employer than working as employee under somebody, and those who wish to be an entrepreneur they must set a goal and to achieve it everyone must face all rejections, risks and must avoid distractions such as mobile and relationship. Considering all obstacles as an opportunity is her strategy for her success as an entrepreneur from past five years.
130 students from IIrd, IVth, and VIth semester B.Com., were actively participated in the session and had a very good interaction with speaker. Feedback through google form collected from students, 98 students gave their feedback on the session.
STUDENTS FEEDBACK
Respondents Profile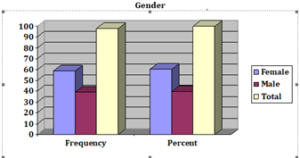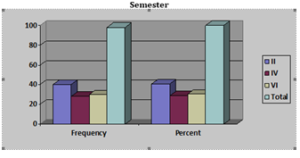 Feedback from the Participants on the different parameters
Indicators

N

1

2

3

4

Mean

SD

Remarks

Content Presented

98

3

3

23

23

51

52

21

21

3

.755

Very Good

Relevance of the Special Lecture
 

98

 

3

 

3

 

18

 

18

 

60

 

61

 

17

 

17

 

3

 

.692

 

Relevant

Special      Lectures                   in terms of Usefulness
 

98

 

0

 

0

 

12

 

12

 

70

 

71

 

16

 

16

 

2

 

.536

Somewhat Useful*

Programme                            Schedule and Arrangements
 

98

 

3

 

3

 

22

 

22

 

53

 

54

 

20

 

20

 

3

 

.742

 

Very Good

Overall Satisfaction of the Session
 

98

 

2

 

2

 

20

 

20

 

47

 

48

 

29

 

30

 

3

 

.765

 

Very Good
Note:
N = Total Respondents
1= Poor/ Not relevant/Not Useful,
2= Satisfactory/ Somewhat relevant/ Somewhat useful, 3= Very Good/Relevant/Useful,
4= Excellent/Highly Relevant/Highly Useful
*Need to be taken action.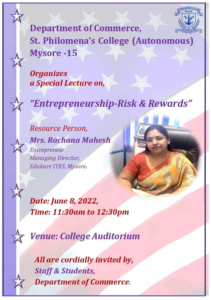 Speaker Profile
Rachana Mahesh – Women Entrepreneur. Managing Director – Edukare ITES, No-1 Computer Training & Placement Institution [Affiliated by State & Central Govt] Since 1990.

Completed BSW from prestigious college – Philomena's .

Completed MSW from university of

19yrs of experience in Educational domain and training

Trained more than 15,000 students and placed them in various

"Kittur Rani Chennama" prestigious State Government Award on March 8 th on International Women's day by chief minister and child & welfare minister

"Gnana Vidushi" Award by RCSS Govt of

Outstanding Educationist & Women Entrepreneur of the year – 2019 in Mumbai By actress Karan sing johar. Received " Kannada Vikasa Ratna award" By Karnataka Rajya Vokagilara Vikasa Vedike 2020

Honored by Times group & Vijay Karnataka as "Karunada Women Achievers "by leading news paper on March 8 th

Received ENTERPRISING WOMEN AWARD 2021 By Sri Murugesh R Nirani – Honorable minister – Large & medium scale industries , Bangalore

Received Prestigious Award " Mysuru Mahila Rathna Puraskara 2022" on the occasion of international woman's day 2022. On March 15th by WE MILL & GRAM- Worth Electronics Private Limited.

Launch of food products – "WE MILL PRODUCTS".

Received Prestigious Award "PRERANA" "On International Woman's Day 2022" Organized by BJP Mahila Morcha , honored by Actress – Ms Tara and other

Best Education Award – RCSS, Govt of

Best Education Award from Bangalore on rural education using technology for · Honored & felicitated by Chamber of Commerce and Industries associations.

Received many felicitations' by prestigious organizations in the field of Education & social

Written 3 books on computers and English and

Specialized in soft skill Training and trained more than 5000 Especially in rural sector.

Conduct many programs for women especially rural women and encourage to become independent

Served in NCC & NSS and received many awards and represented Karnataka directorate and also represented in RD

Classical singer and given many programs across Karnataka

Motto in life – I NEVER GIVEUP & Proud to be a Woman