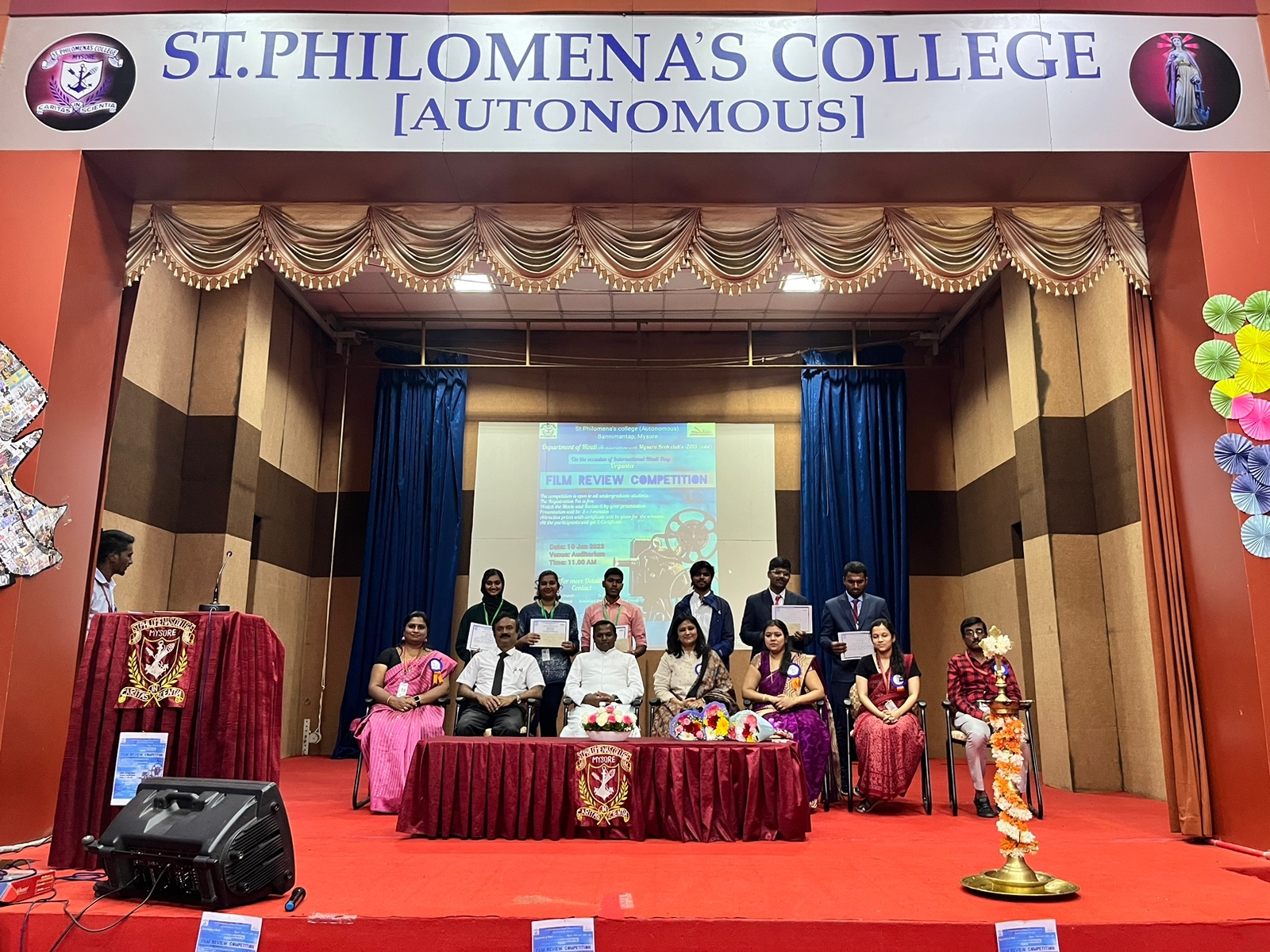 Hindi Film Review Competition
Dept of Hindi of St. Philomena's College in association with Mysore Book Club's 2015 (estd) on 10/01/2023 organized a Hindi Film Review Competition in the college auditorium.The stage was occupied by the dignitaries Rev Fr. Maria Xavier, Vice rector, Principal Dr. Ravi J D Saldhana, The Chief guest and The Judges.The chief guest for the programme was Mrs. Shubha sanjay Urs, founder and Chairperson maury literature festival. HOD of Dept of Hindi Dr. Poornima Umesh welcomed the gathering.The program started by screening the short film "Soch" to which students reviewed. The judges judged the participants by their content , body language and language skills. Many students participated from government college (hassan) , Vidya varta ka college and Sheshadripum college. In total 6 prizes along with cash prizes, gold medals and certificates were handed over.Yusra Haneen – 1st place,
Batul- 2nd place,Ansel Hari- 3rd place, and Aftab Alam, Sai Darshan K, Naresh M were handed the constellation prizesDr. Divakar N , Asst professor proposed the vote of thanks . Students representatives Afnan Pasha, Erum.R, Samreen Taj, Reena Mohammedi were present.