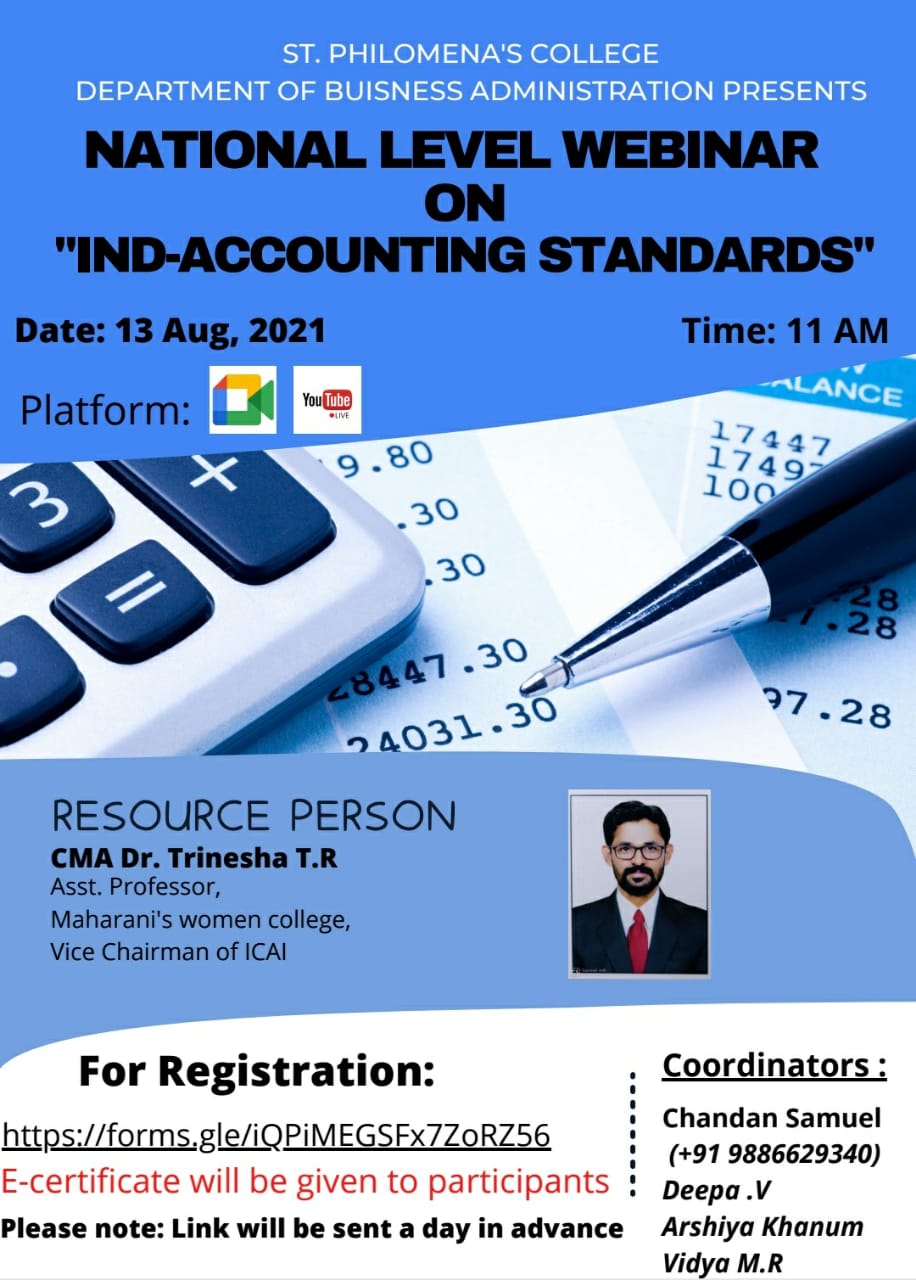 Greetings from Department of BBA, St. Philomena's College (Autonomous), Mysore.
Welcoming you all to be part of a virtual webinar on "IND – ACCOUNTING STANDARDS".
To join the meet: meet.google.com/https://meet.google.com/zxj-sdjc-ewv?hs=224
Youtubelive:https://youtu.be/H1tA8DU76BU
Please Note:
· Last 15 to 20 minutes are dedicated to Q and A. if there are any queries in between feel free to drop your questions in the chatbox.
· Feedback form will be circulated at the end of the session.
· E-certificate will be given to the participants who submit the feedback form.
This webinar is open for both Faculties and students.