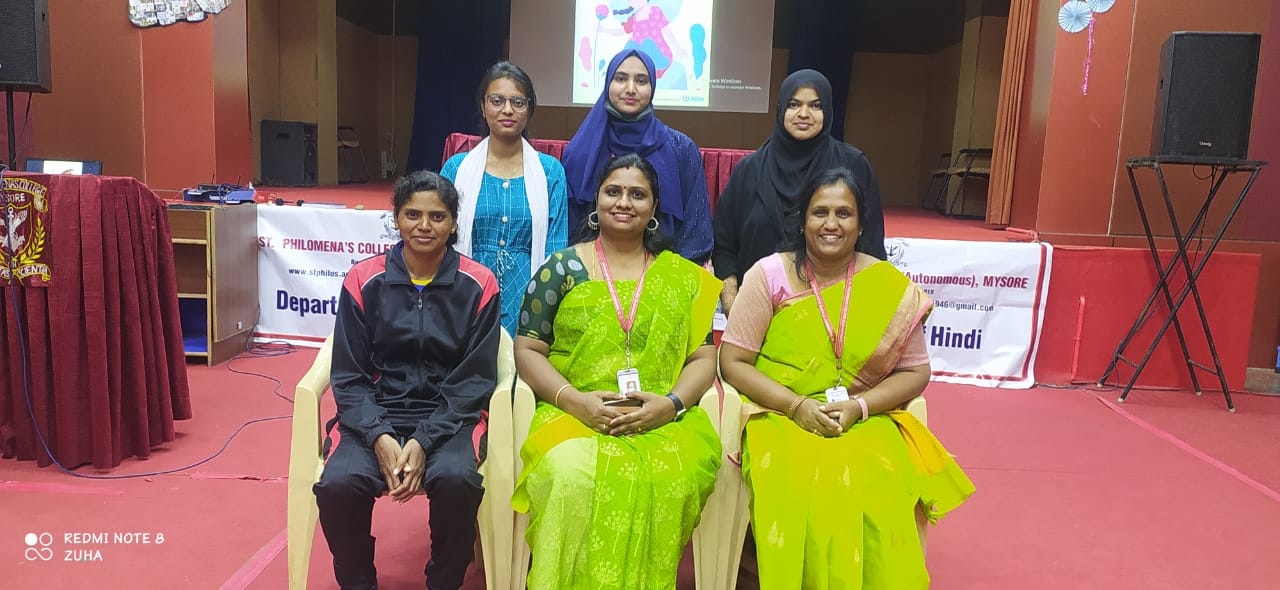 Workshop for Ladies Hostel Department of Hindi and Department of Sociology
Menstural Hygene workshop was organized at St.Philoemena's College ( Autonomous) Ladies Hostel, Bannimantap, Mysore District, karnataka on 11th January 2023 (6:00-7:15 pm)  .
  Department of Hindi and Department of sociology organized it in collaboration with Pinkishe Foundation, Delhi
The Workshop started with the demo about menstruation, It's Scientific and psychological effects a women body, mensuration cycle, Periods. The methods used during the periods was well explained though the kit provided by Pinkishe Foundation. The things were highlighted about Its Disposal in a proper manner.
Many live examples were given to explain about the myth and facts about periods. At interactieve session many questions were asked about the white dispatch, late periods, reusable menstrual cups, PCOD's, Craps and other gynalogical problems. It was explained that Healthy and proper hygiene of themselves can make their life more healthier. 
Dr.Poornima Umesh, Leader, Mysore Branch and HOD , Department of Hindi , Dr.Sowmya P, HOD, Department of Sociology, Ms.Perianayagammal, Assistant professor, Physical Education, Ms.Zuha,Ms.Firdose,Ms.Mehak, 2nd year degree students were present as the speaker's of this programme.
169 beneficiaries attended the workshop.