World Tourism Day celebrated at the Mysore Palace by Department of Tourism and Hotel Management students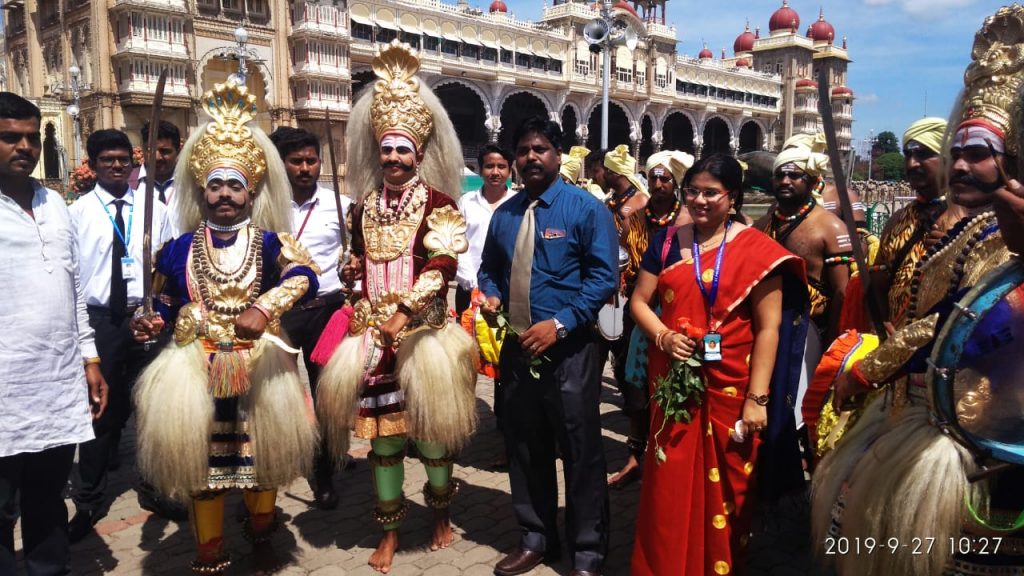 On the 27th of October 2019 the students of BTHM department of St. Philomena's College celebrated World tourism day at Mysore Palace. The students were part of this grand celebration with our HOD Mr. Paul Iruthayaraj and faculty Ms. Rini Brown, Dignitaries of the Govt. tourism department and the Mysore Travel Association.
The students were taken by the college bus to the Mysore Palace and headed near the entrance gates of the palace and awaited the guests to arrive. Once the guests began to walk-in they were welcomed by the dignitaries and students with a rose and a box of sweets.
With this the guest were escorted till the front end of the palace with a folk dance of Dollu kunitha the art form of  Karnataka's unique culture. This ended with the press interacting with the guests and a photo session.