ADOLESCENT EDUCATION PROGRAMME
Posted by

Categories

Events

Date

June 10, 2022
In collaboration with Family Planning Association of India, Mysore Branch (FPAI) under the leadership of Miss.Deepthy M J (HOD) and Mr.Mathew C
DATE AND TIME – 10th June 2022 , Friday – 11AM TO 1:00 PM
LOCATION- FAMILY PLANNING ASSOCIATION OF INDIA, MYSORE BRANCH PREMISES
NUMBER OF PEOPLE ATTENDED THE PROGRAMME:-
5 members of FPAI – Mrs.Shaheen , Mrs.Bijimole, Mrs.Devika, Mr.Nagaraj, Prof.S.N.Hedge.
52 Students including 1st , 2nd ,3rd Year's of BSW Department
2 Social Work faculties- Miss.Deepthy M J and Mr.Mathew C
REVIEW OF THE DAY
The social work trainees and the social work faculties reached the venue by 10:30 am..The social work faculties and the social work trainees were welcomed to the organization by the branch manager and other staff . The programme started by welcoming everyone by Mrs.Bijimole, Branch Manager of FPAI . Followed by a session by Mr.Roshan, Acupuncture therapist at  Universal Acupuncture Educational Trust . Mr.Roshan explained about the importance of Acupuncture and its history.  Also emphasized the importance of having a proper diet at proper time to prevent any future illness . Mr.Roshan spoke on living by and living with nature .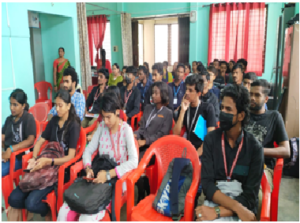 It was an interactive and interesting session where the social work trainees were actively responding .The session was conducted interestingly with the involvement of the speaker , the dignitaries on the dias , as well as the audience.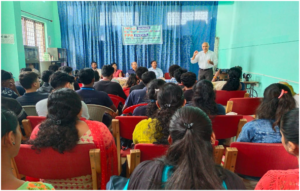 After the session , the social work trainees and the other audience had the time to ask out their questions and queries . The speaker gave answers to all the queries and the session ended . Followed by a input from member like Prof.S.N.Hedge, Mr Nagaraj , Ms.Deepthy M J and Mr.Mathew C  . The session was informative and new area of knowledge for the social work students . The session ended by 1:00 pm.