Date: 2 June, 2023 Time: 10:00 AM
Venue: Chapel Hall, St. Philomena's College, Mysuru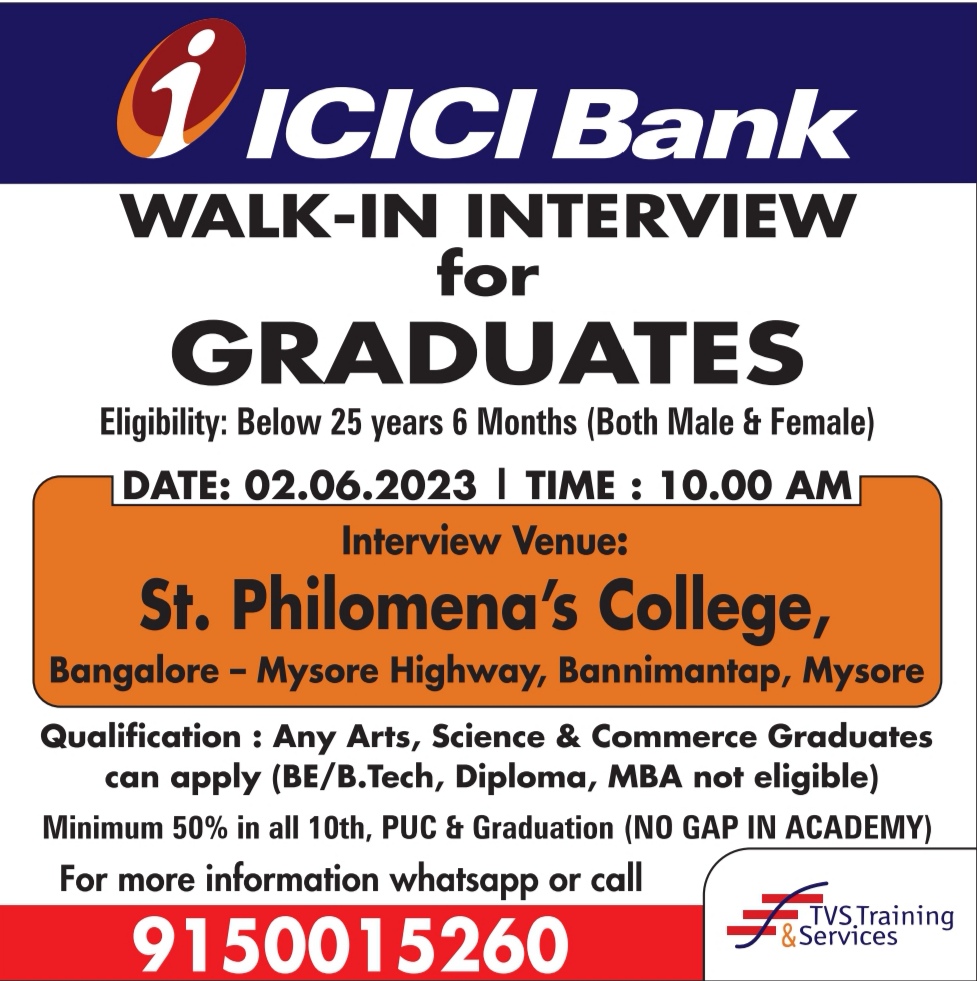 Introduction
ICICI Bank Pool Drive is an initiative to increase employability among students. It is to orient the candidates about the job description, role and the training period. It gave a glimpse of what work would entail in ICICI Bank.
Objectives
To orient students on job description and role
To provide information about their career growth
To inform them about the perks and aspects of the work environment
To conduct interview for the role of Relationship Manager
Report
Placement Cell of St. Philomena's College organized a Pool Drive in collaboration with ICICI Bank on 02/06/2023 in the Chapel Hall. The drive was held primarily for students of the college, passed out students of the college and for other graduates of Mysuru. The objective of the drive was to recruit candidates for the role of Relationship Manager. The drive was held from 10:00 am to 3:00 pm. The first half of the drive focused on orienting the present candidates about the job description, the role they will have to play, the training they will undergo, the perks and benefits of the job, what working for ICICI Bank will look like and the career growth they can expect. The interested candidates were retained for the second half of the drive. The candidates were given a one page essay to write on their choice of topic from the given topics. After they wrote the essay, a short test was given to them to gauge their competency in various topics. After a short break, the interview process began in a different venue for the candidates. By 3:00 pm, the interview process was complete. All candidates were informed that results of the same will be announced to them soon.
A total of 30-40 candidates were present for the Pool Drive. 14 students from St. Philomena's took part in the entire process of the drive. A few passed out alumni of the college were also present.
The Drive was to bring the focus of the students to the current employability state of youth in the country and the efforts they will have to put in to be employed. What ICICI Bank is providing, is a unique opportunity for guaranteed employment, that gives the candidate the choice and opportunity to grow in their career in banking and finance.