One day guest lecture on "Natural way of Improving Immunity"
Posted by

Categories

Webinar

Date

March 3, 2022
PREAMBLE: It has been two years we have been facing the pandemic of COVID 19, which has compelled us to appreciate the role of our immune system. In this context this guest lecture gives us a highlight on how Naturopathy can contribute to boost our immunity as well as improve our overall health and help us to stay healthy. It also helps us understand that how various day to day habits, is slowly deteriorating our physical and mental health
AIM OF THE GUEST LECTURE
 To educate people about the importance of maintaining and boosting immunity through Naturopathy
OBJECTIVES OF THE GUEST LECTURE
 To impart better knowledge on how a healthy lifestyle can contribute to better immunity.
To give an idea of the importance of balanced diet and its nutritional

To make the participants aware of the dietetic errors and mental stress that can decline our overall health
Eminent resource Person Dr. C. V. Jayamani graced the event with his enlightening lecture on "Natural ways of improving immunity"
Profile: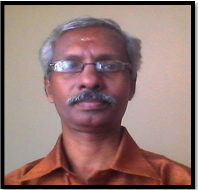 Dr.C.V. Jayamani is presently the Independent Director, HIL (India) Limited, New Delhi, Vice Chairman of Institute of Management Development and Research (IMDR), Trivandrum and the Chief Editor of its Research Journal Management Researcher, which completed its 25th year of research publication.He is presently acting for the second time as the Member, Finance Committee, Central University of Kerala Kasaragod.
Previous Positions
 He retired as a Professor, School of Management Studies (SMS), CUSAT, Cochin in 2012 after competing thirty-three years of teaching in three universities in Kerala. Formerly he was the Finance Officer of the University of Kerala. He has also worked as a faculty member in the Department of commerce and management studies, University of Calicut and as a Reader in the department of commerce in the University of Kerala. He authored a number of articles on commerce and management subjects.
PhD Production
 He has completed his PhD from the University of Calicut. As a supervising teacher for PhD in Commerce and Management he has produced six PhDs. Two candidates are pursuing Ph D in Management under him in the Sri Chandrasekharendra Saraswathi Viswa Mahavidyalaya University, Kanchipuram Tamil Nadu
Other Positions Held
 Dr. Jayamani was the Dean, Faculty of Commerce M.G. University, Governing Board member, IIM Kozhikode,
He is the disciple of the legendary Shri. C.R.R. Varma, renowned naturopath in Kerala. Dr. Jayamani has been propagating this philosophy throughout Kerala for the last three decades.
Publications
 He has written ten books on this topic and allied areas. He has also published more than 100 articles on Natural Living. His books viz. Poornarogyathinu Sasyaharam, Eeswaranilekkulla Margam, Health Management a New Perspective, Lectures on Bhagavad Gita and Modern Management, Kerala Lifestyle for Modern Youth, Environmental Management Ancient Times to Modern have attracted the reading community of Kerala.
Dr. C. V. Jayamani started the lecture with an insight to remind us that man and nature are inseparable and it is of prime importance to live in tune with nature. He enlightened us with the concept of Panchbhuta Upasana. We were made to understand the elements of essential food and how our daily lifestyle is causing the imbalance in the intake of these elements.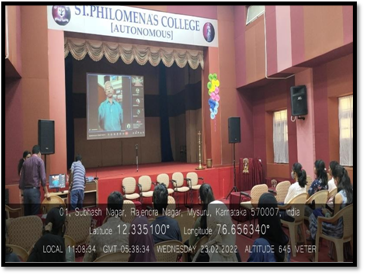 It was very interesting to note the way Dr.
V. Jayamani delightfully explained us that the source of immunity is Vitality. We were made aware of the various factors that affects our immunity, which was very well illustrated with a unique way of representation; Seven C's (coffee, cola drinks, chocolates, chemically treated, contaminated, cooked and kept for long, cigarette) and Seven Ss' (Sugar, salt, saturated fat, stimulation, stress, stale food, sexual excess). Giving us the solution, he explained the different ways that we can implement to improve our immunity through Naturopathy. Finally, remembering the divine power of nature he concluded the lecture by quoting a meaningful prayer.
The number of participants attended were around 60
Outcome of the guest lecture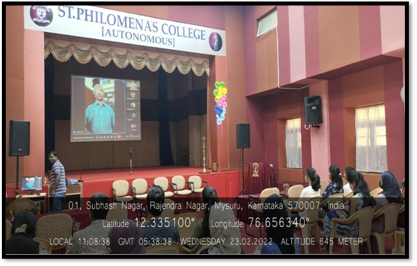 The majority of the population of the world is experiencing a rapid modernisation and industrialisation, which directly or indirectly is resulting change of our habits in almost all aspects of our life which in turn is affecting our health introducing us to various diseases at an alarming rate. Therefore, there is a considerable need to support our health and wellbeing, especially our immune system. The participants reaped the benefits of the knowledge
of Naturopathy. Overall, the guest lecture imparted better knowledge on how a healthy lifestyle can contribute to better immunity, which is the need of an hour.