STAFF & STUDENTS VISIT GOVERNMENT HIGH SCHOOL
The staff and students of Chemistry department (UG), as a part of Extension Activity, visited Government High School, Naguvanahalli, Srirangapatna Taluk on December 21, 2021.
A team of 20 students and Four faculties were involved in the visit.
The objective of the visit was to create awareness among the students who are from Agricultural background to know the importance of the soil test, the need of nutrient management, and disease management. Also to build knowledge to control traffic on the soil surface which helps to reduce soil compaction, aeration and water infiltration.
There were about 120 student participants and they were divided into 02 teams. Each team was guided by the faculty members and the students from the visiting college. After the introduction, the faculty members gave demonstration on the importance of soil testing and handling.
Dr.Ravi J.D.Saldanha, HOD of Chemistry who spoke on the occasion highlighted the importance of soil test. He said that Nutrition and Disease Management is the science and it directly links soil, crop, weather, and hydrologic factors.
Prof.Agnes D'Souza, Associate Professor gave a demonstration on taking a sample for soil testing. She also enlightened the participants about Pest Management Training with resource support from District Level Agriculture Department. The students were very happy to have the above knowledge systematically.
In view of NAAC and Institutional Social Responsibility, extension activities have been carried out by engaging students in practical experiences and to observe the implementation of what they are taught in the college.  This visit was an informative, interesting, successful and fruitful one.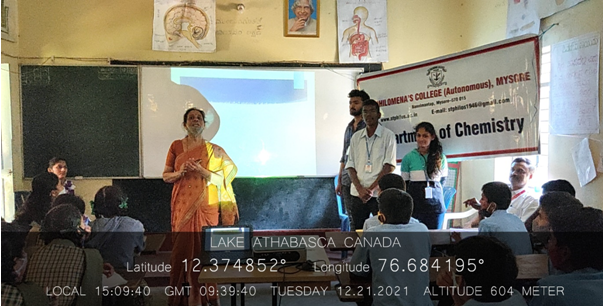 (Prof.Agnes D'Souza, Associate Professor interacting with the student participants)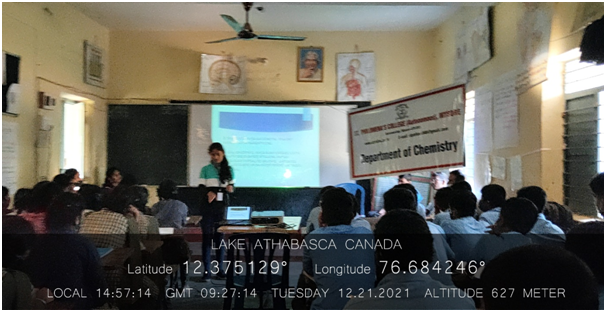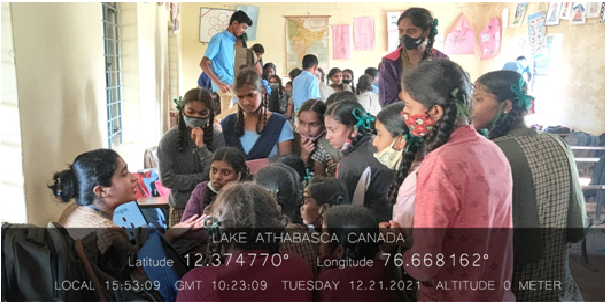 (Demonstration of soil testing by a college student)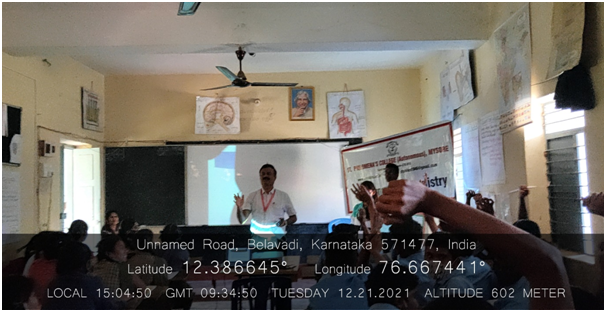 (Dr.Ravi J D Saldanha explaining the importance of soil testing)