EXTENSION ACTIVITY EXHIBITION ON AUTOMATIZED GADGETS
Exhibition on "AUTOMATIZED GADGETS"
Government Higher Primary School
Rangasamudra ,T.Narasipura Mysore
29th June 2022
An extension activity was organized by the Department of Computer Science staff and students  of St. Philomena's College. A college bus was arranged as a mode of  transport for both student and staff. We reached Government Higher Primary School, Rangasamudra , T.Narasipura , Mysore  at 12:45 P.M.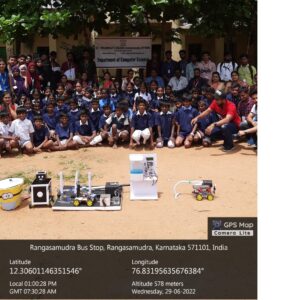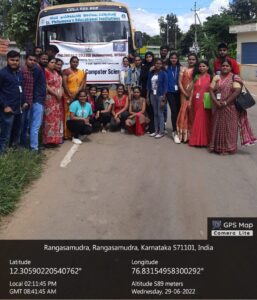 The gathering was addressed by Asst. Professor Ms. Harinakshi , Department of Computer Science followed by welcome speech by student Supreetha(IV BCA) .
Later on models were exhibited to students of Higher Primary School in batches with the first batch of fifth standard students followed by sixth and seventh standard students.
 Models were prepared by BCA and BSc students. Models like hand sanitizer, smart stick , Anti sleeping device,SONAR,Rescue Robot,Voice controlled Robot,Smart Vacuum cleaner, Automatic Street light ,smart dustbin, etc.  were demonstrated to the students in a simple manner.
The session had total number of 140 participants including both faculties and students of St. Philomena's College with children(Higher Primary school) and staff. It was a wonderful informative, enthusiastic, interactive session with active student participation. This Extension activity has created a technological environment and awareness about Future of computer and its application .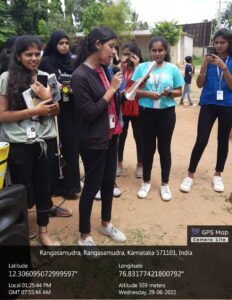 The extension activity concluded with the felicitation of Head Mistress Ms. Shanthi sequeria. The program ended by the vote of thanks proposed by our student Mary Delfin(IV BCA).