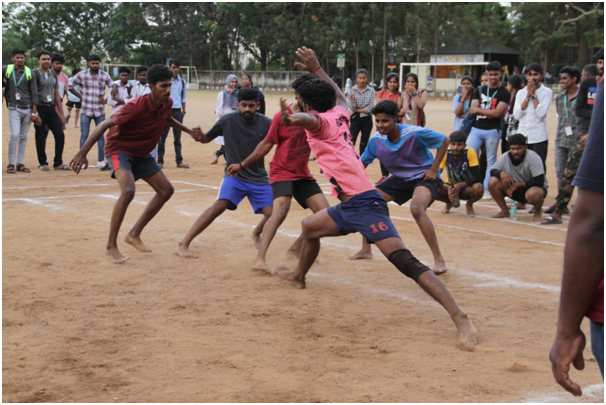 St. Philomena's College(Autonomous) Mysore.
Department of Physical Education
Intramural Kabaddi Competition
Date: 28th April, 2023
Program: Intramural Kabaddi Competition
Venue: Outdoor Stadium, St Philomena's College
The Department of Physical education of St. Philomena's Degree College (Autonomous) Mysore conducted Intramural Kabaddi competition for the academic year 2022-23 on 28th April 2023 at 2.30PM in the college ground. A total number of seven teams competed against each other and BCA team won the match against PG students. The first match was between first B.com and B.sc (B) team and B.sc (B) won. The second match was between second B.com and BCA, BCA won the match. Third match was between BA and PG students and PG students won. Then in the first semi finals BCA won against B.Sc(B) and in the second semi finals PG won against B.Sc (A).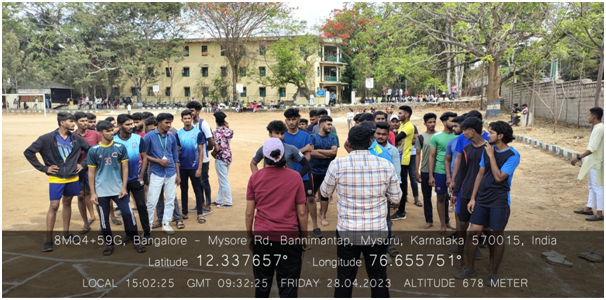 The program efficiently conducted by Ms. Peria Nayagammal.S Physical Education Director with the assistance of in-charge faculty members consisted of Mrs. Panchama S N, Department of Political Science, Mr. Francis Devasahayam, Department of Criminology and Forensic Science and Mr. William Joseph.J, Department of English.